PROJECT CLOSEUP: Pepco WaterShed
NOT LONG after joining Creative Co-op (Exeter, NH) in March 2014, I got a "green marketing" assignment that was a departure from the hard-edged business writing I often do.
Pepco, a Mid-Atlantic electric utility, had purchased a prize-winning solar home called WaterShed as a permanent exhibit of sustainable living practices for consumers and students. The grand opening was dangerously close, but unavoidable: Earth Day, April 22, when company VIPs and Washington officials would arrive for a ribbon-cutting and photo op. Only problem? No materials to support WaterShed's mission of educating visitors about saving energy and living in harmony with the surrounding environment.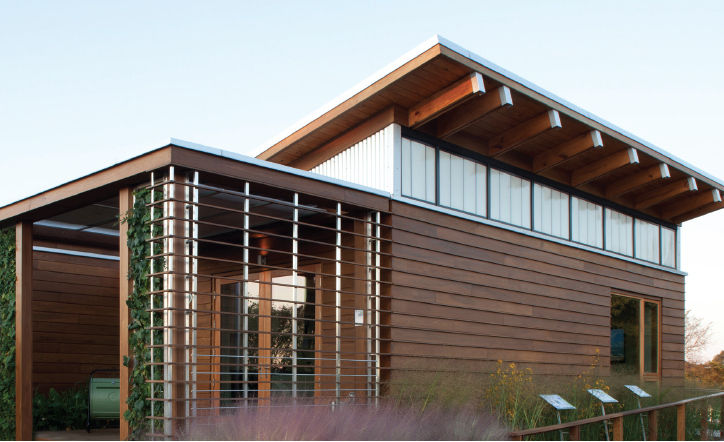 Putting on my researcher's hat, I found a detailed statistical overview of the house from its creators at the University of Maryland. Then I broke it down into educational content for a consumer audience: fact sheets, event signage and some simple bookmarks for kids.
Lessons in Sustainable Living
Infographics would have been a great way to express many of WaterShed's concepts, but there was no time or budget. Basic communication tactics such as numerical sidebars, tables and icons provided effective substitutes.
Key features and lessons were organized by four guiding themes: energy, water, landscape and home. These themes were keyed to simple icons that defined and integrated each display within the larger whole -- an approach that was as useful to Pepco curators as to visitors.
The Road to WaterShed
Signage was another need, guiding people to the WaterShed site on Pepco's large corporate campus in Rockville, MD. So I wrote a series of double-sided banners lining the roadway up to WaterShed. Teasers on the front intrigued arriving visitors and featured the same icons, while the backs offered visitors simple tips as they were leaving.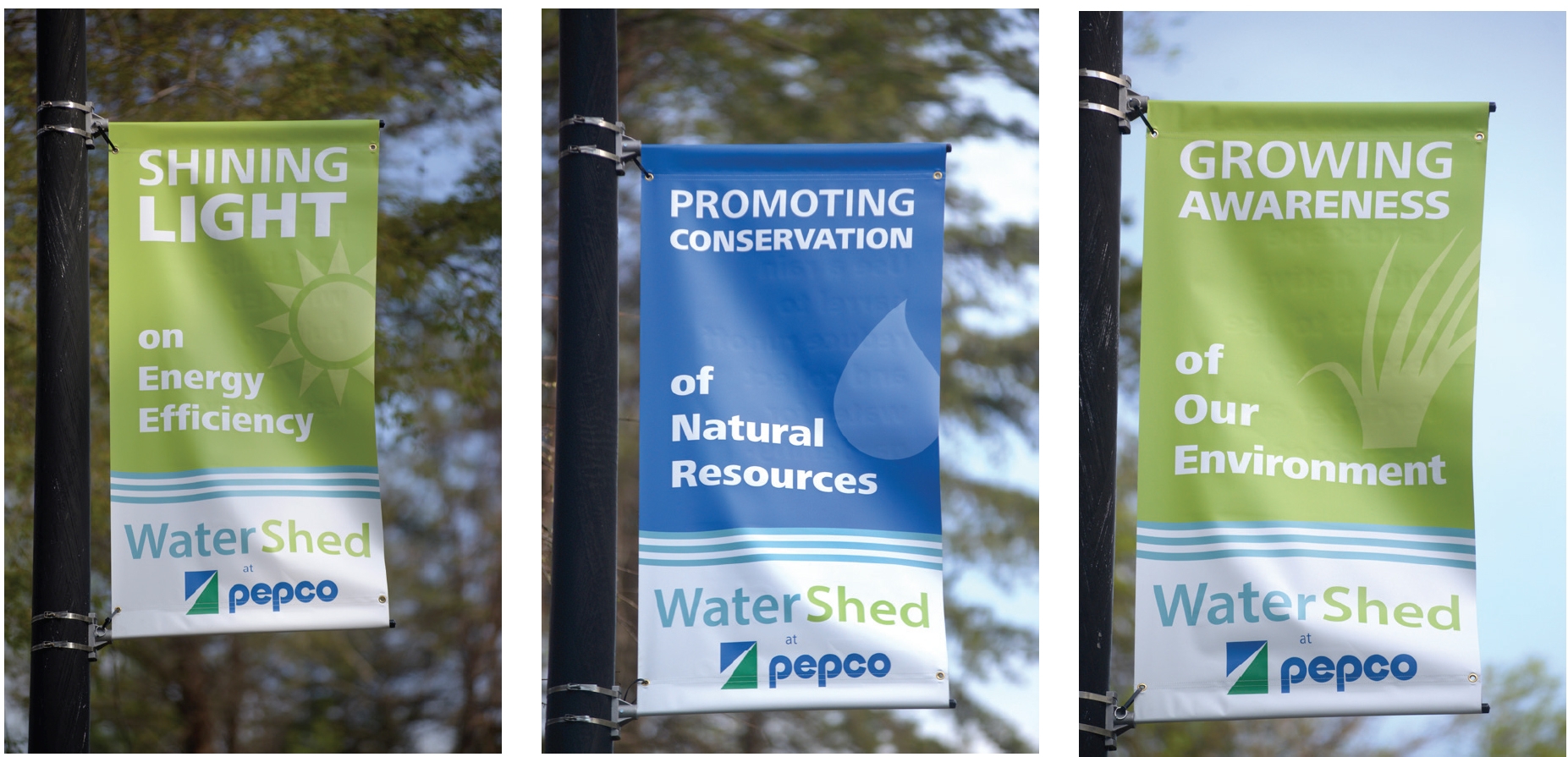 Later I also wrote quizzes, handouts and other materials for eco-tourists, including a six-panel visitor's guide. What is sustainability, after all, without some exploded-view drawings?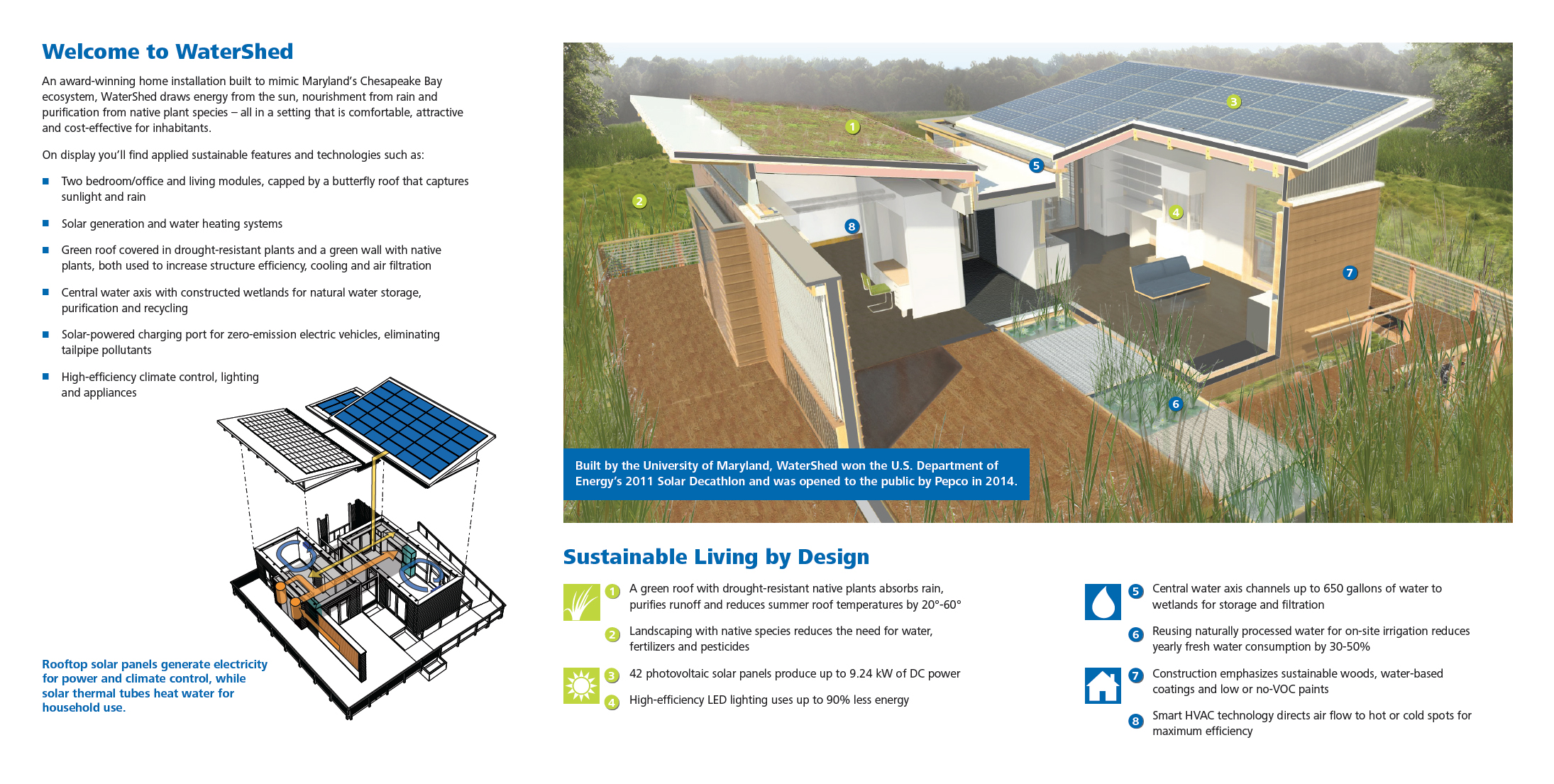 The opening went off without a hitch, and the client was happy. Today WaterShed is open to the public, teaching thousands of visitors each year how to reduce energy use, curb erosion and keep local water resources free of harmful runoff. In October 2014 the program earned a gold for informational materials at the 2014 MarCom Awards -- a nice bonus for a form of soft, eco-friendly content that I enjoyed creating. | DC |