Sony Europe - Videoconferencing Ad
A string quartet was the natural metaphor for Sony's new four-way videoconferencing system, while offering tie-in opportunities for videos and TV commercials.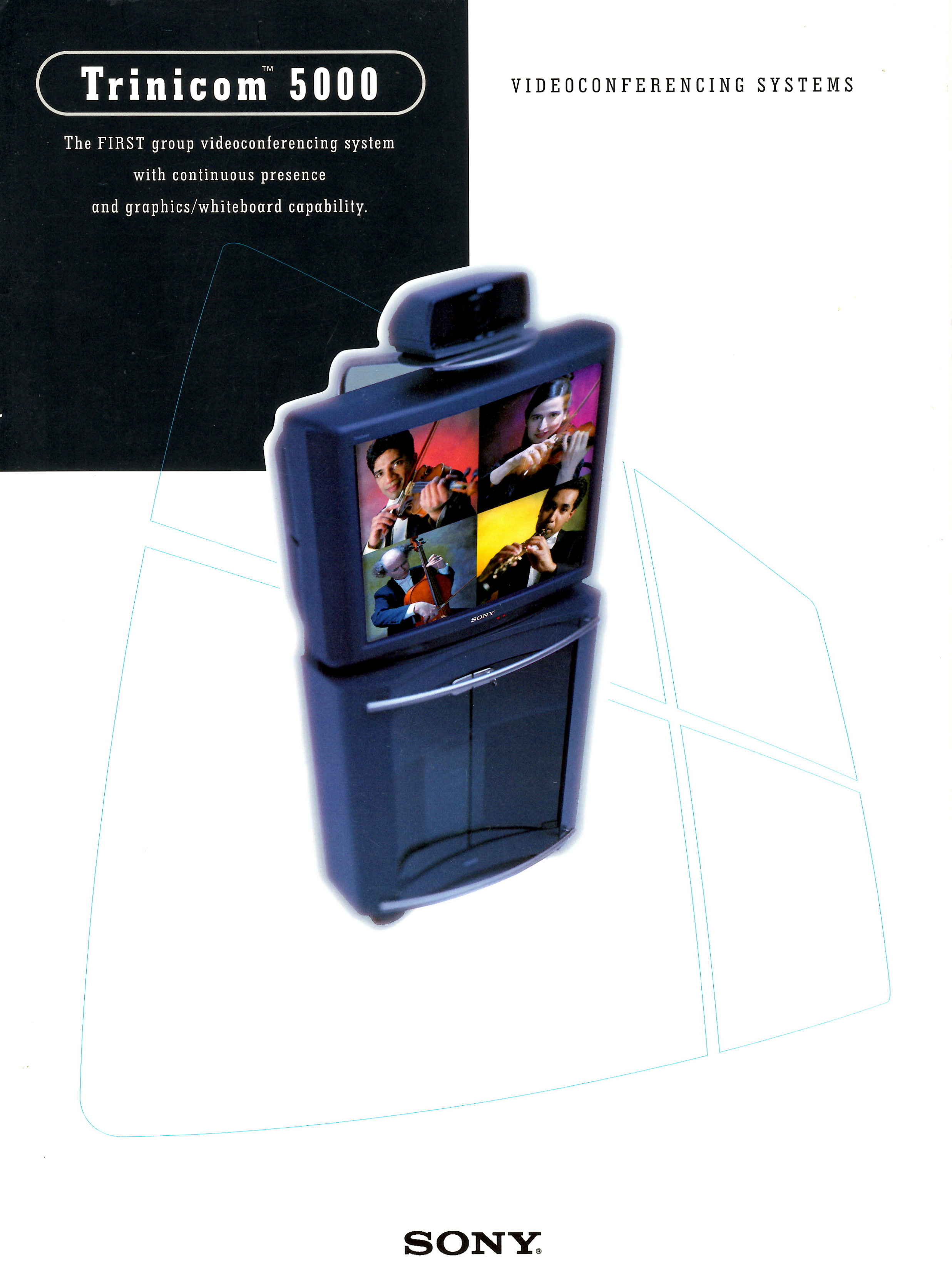 Sony Europe - Trinicom 5000 Brochure
This 6-panel gatefold continued the message of easy collaboration highlighted in print advertising, emphasizing Sony's renowned video expertise and user-friendliness. (SEE NEXT)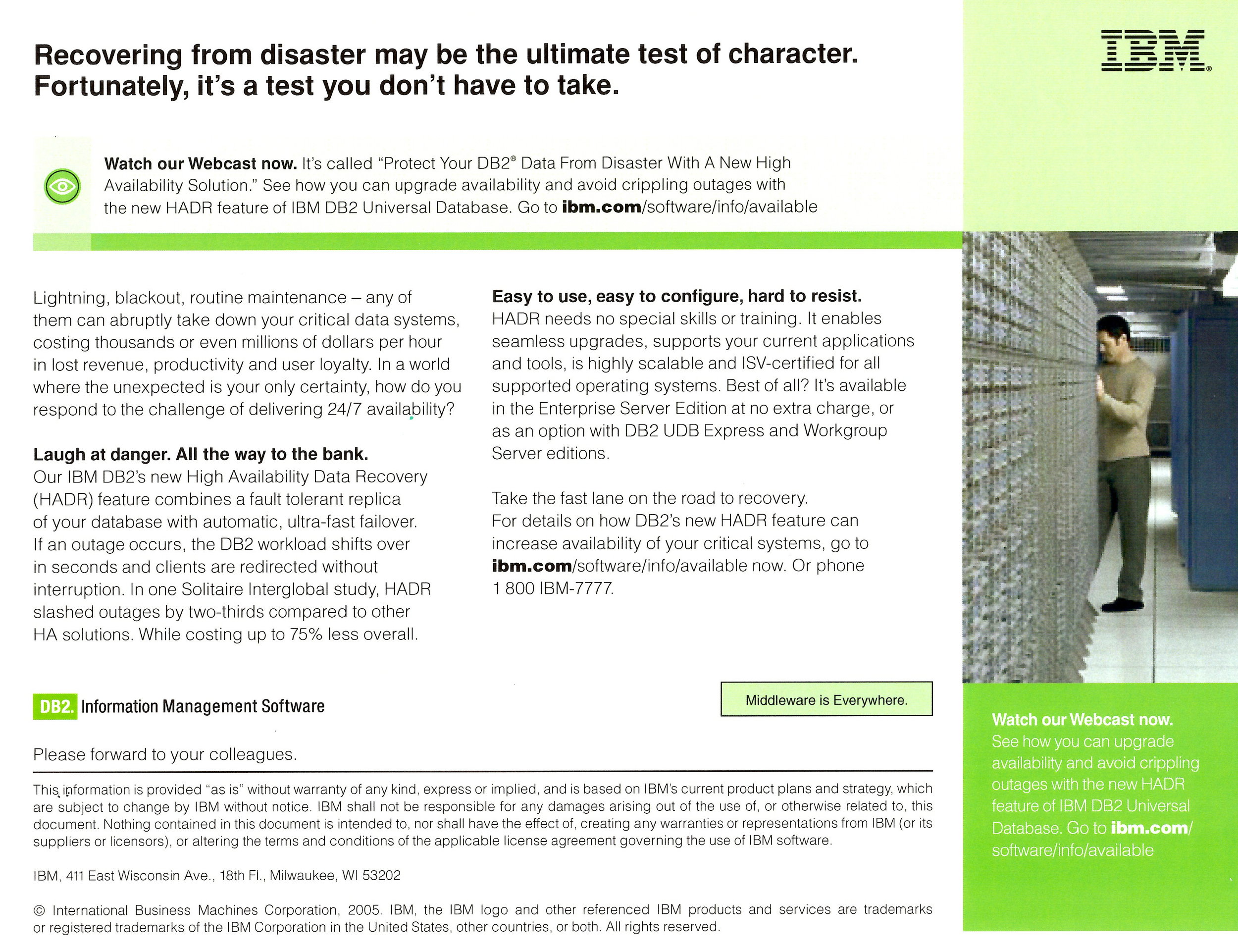 IBM - DB2 eFlyer Invitation
This eFlyer for IBM's DB2 database product invited users to an online seminar about a new feature protecting critical data assets against unexpected loss or interruption.
IBM - Tivoli Storage Manager Email
An extension of an existing IBM campaign, this email used boxing metaphors to bring emotional urgency to the battle for cost-effective data storage.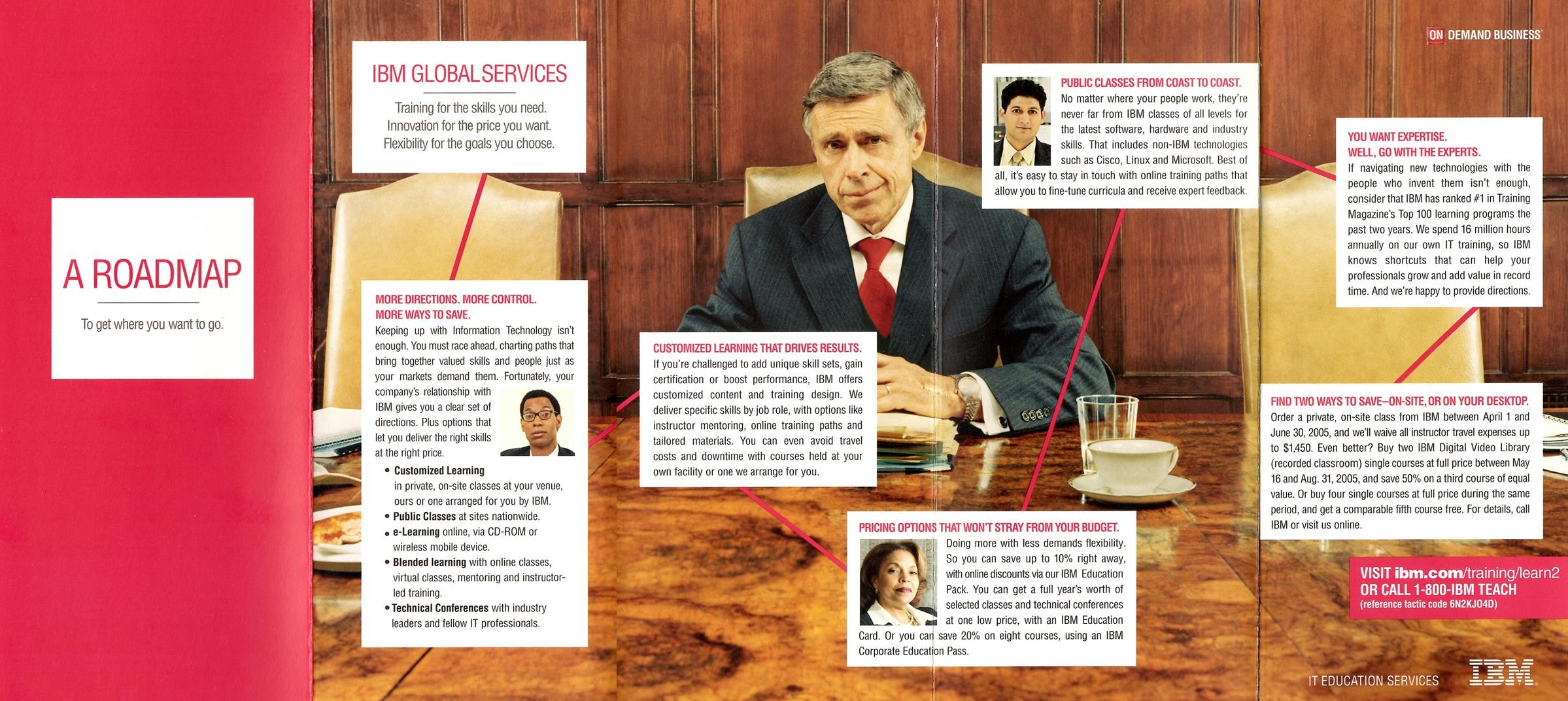 IBM Global Services - Direct Mail
Mailed in an envelope marked, "For Every IT Manager's Glove Compartment," this gatefold helped prospects navigate the many challenges of technical training and skill development.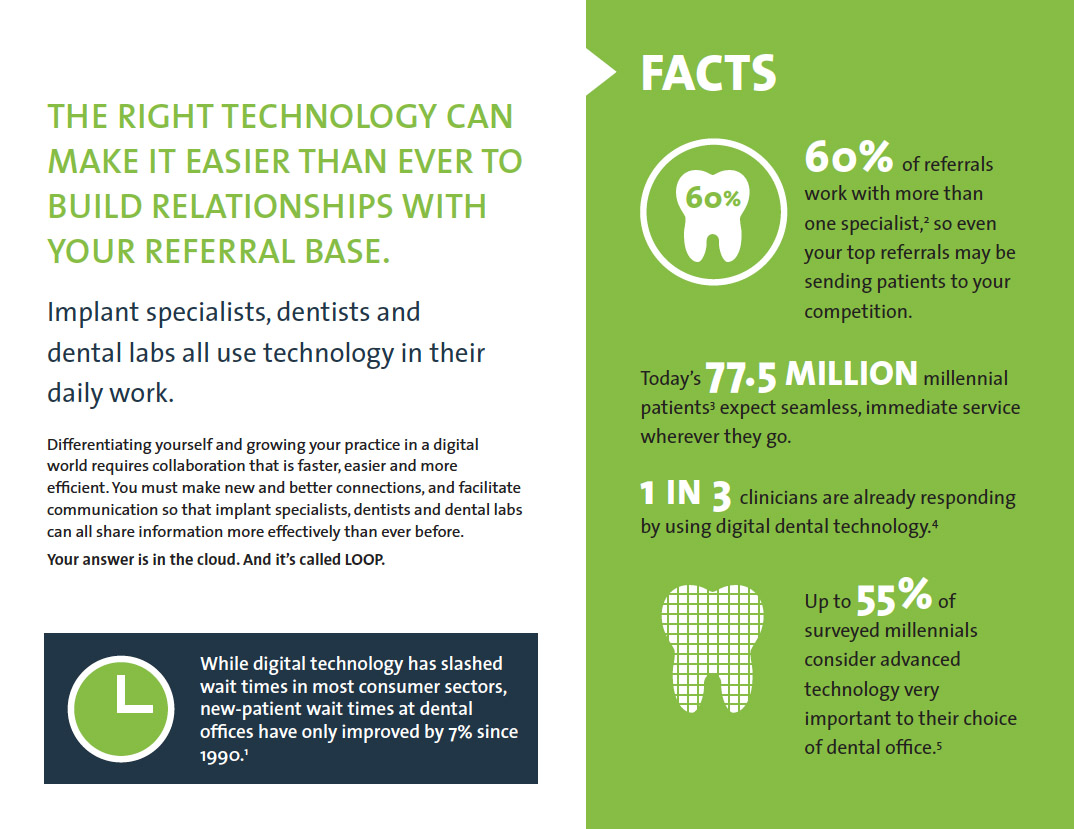 Podmore Manufacturing - Brochure
Making parts smaller than a grain of salt, Podmore used this 12-page brochure not only as a general sales piece, but as part of a "Take a Closer Look" mailing with samples and a magnifying glass.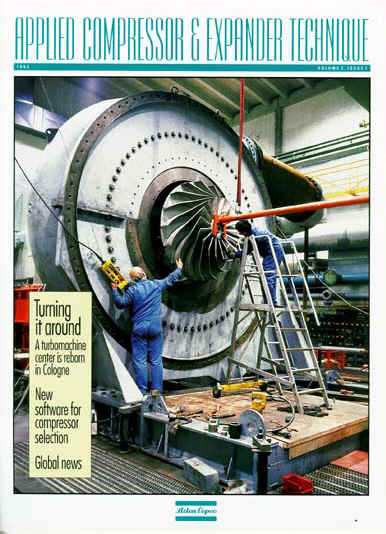 Granite Systems - Trade Show Invitation
This postcard was mailed on the eve of a major telecom trade show, inviting visitors to squeeze into the booth of Granite Systems, a maker of database software for efficient network provisioning.
Ericsson - CMS 8800 Wireless Data Brochure
Long ago, wireless network operators needed to be convinced that there was money in data. This brochure showed them the rest of the iceberg. (SEE NEXT)
Ericsson - CMS 8800 Wireless Data Brochure
This excerpt from an Ericsson brochure promoted new opportunities in wireless data, showing how network operators could "reap data dividends" from their existing infrastructure.
SKF - R&D Brochure Interior
This R&D brochure for the world's leading bearing maker featured my profiles of company scientists, researchers and process engineers, validating SKF's premium positioning.
A slideshow with descriptions of my tech work, plus an article on my brush with Michael Jackson.